Someone seems to have given me the gift of the flu. SCROOGE! I have been sick since the day after Christmas and this illness seems to be of the never-ending sort.
Here are some pictures of our Christmas decorations. I was out of town for most of December as well as Christmas day and so we skiped the tree, opting to decorate some garland instead. I think it makes a lovely alternative.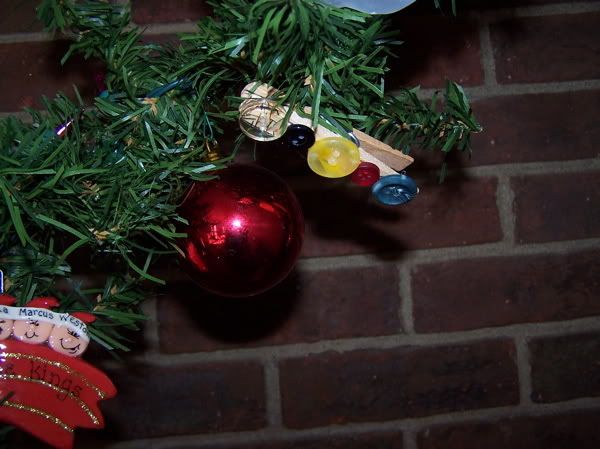 I made this button ornament the first year Dustan and I were married. It is simply buttons glued onto a clothespin.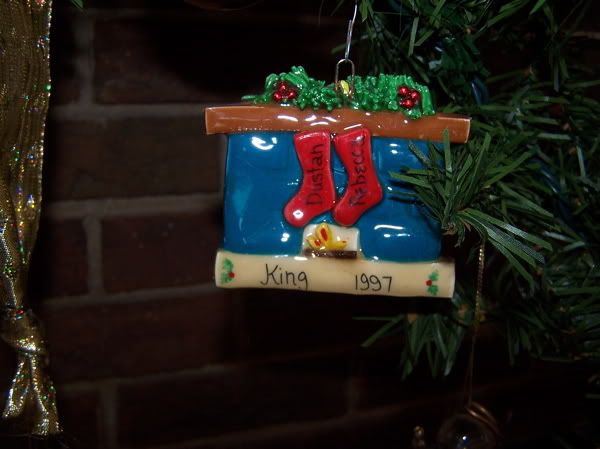 THis is the first ornament in a series that my mom and dad buy us every year. It is for a fund raiser for their local rescue mission. I love receiving these every year. I love un-packing and hanging them too. Each one is different but they alll have our names on them. It is a sentimental treat to see the names grow from just Dustan and Becka, to Dustan, Becka, and Marcus, and then the addition of Weston, and lastly our complete family...Dustan, Becka, Marcus, Weston, and Esther. Maybe next year mom will remember to include Heidi.