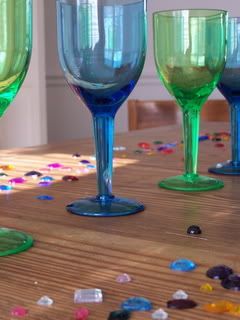 You read that right. Two days. At our house, birthday kids rule. They choose the theme and get their way in almost everything they want. King or Queen for the day.
Well, I thought Weston wanted a birthday party at the grand place off all-pull-your-hair-out-evilness...Chuckie Cheese. Two days before his party, Weston informs me that, "You don't listen good mommy. I want to go to Chuckie Cheese. But NOT on my birthday. I want a castle pirate party. At home."
Okay, so I am a bad listener. But I do throw one heack of a thrown together party. Oh, and I really pulled this two themed party off. Castles. AND pirates. Sheesh.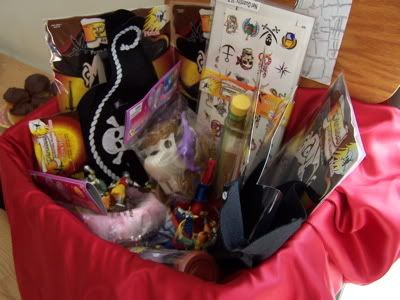 Here were the party plans. Feel free to use them for your own use.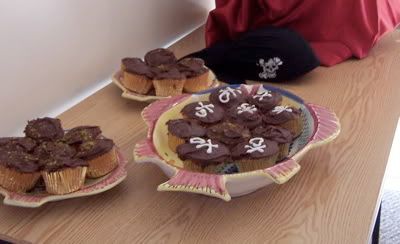 Food:
Funfetti cupcakes with chocolate frosting. Some were sprinkled with gold glitter and others had a skull and bones sloppily piped on.
Ruby juice: 7 up with cheery koolaid ice cubes
Pizza from Little Ceaser's. I like easy and I like cheap.
Activities:
Craft- making jeweled goblets. I bought the goblets on clearance at Target for close to .50 cents each. We just glued on flat jewels from the craft store. The kids loved it.
Who stole the Gold game: The King (or Queen) sits on the "throne", his back facing the other children. I place a gold foil rolo under the throne and pointed to one kid to "steal" the gold. THe King turned around and the kids chanted...
"King King, Where's your gold?
Somebody stole it,
From under your throne."
THen the King would guess who had stolen it. I gave him two guesses. If he guessed right then he got to keep the gold. If he guessed wrong than the theif got to keep the gold. Either way, the thief became the next King. It was a tone of fun until all the rolos melted in the kids' hand. LOL
Treasure hunt- We did the high tech version. For his birthday, we gave Weston an electronic pirate chest. You hide the bottom half of the chest and the top half is an electronic map. It lights up blue when you are "cold", yellow when you are "warm", and red when you are "hot". The kids had a blast with this.
We all had fun at far less money and far fewer germs than would have been had at Chuckie Cheese.
Here is a pirate and pirate mommy!