Every room needs an inspiration. Most of the time, my inspiration comes from a picture of someone else's house. I don;t find very much inspiration in my own thing. My couch is an exception to this. It has become part of my family and we all love to cozy up on it. I found it just a week after we had moved into this house. We had a living room with NO furniture, and we had planned on keeping it that way until I saw this in the front of a consignment shop in downtown O'Fallon. I was with Tara when I found it and she and I both KNEW this couch belonged in my house.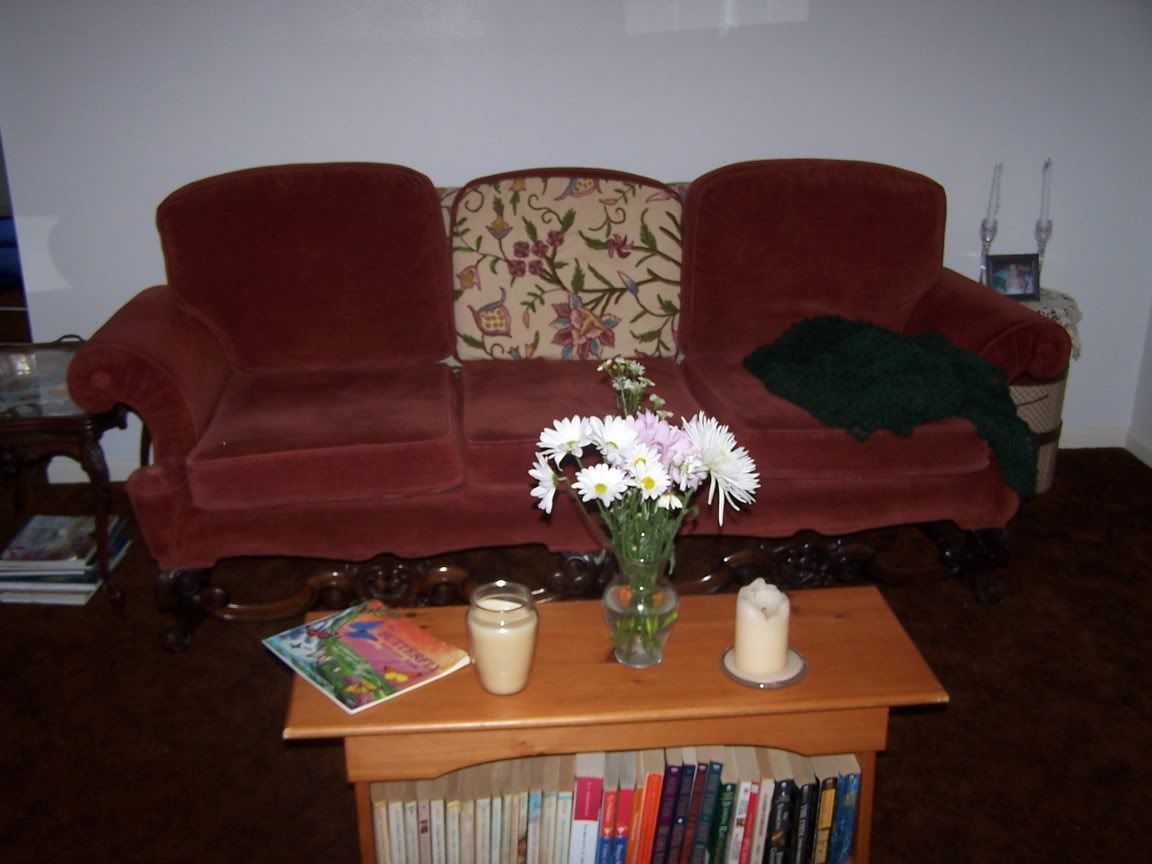 Isn't she beyond lovely? She has a few character flaws, but who doesn't. Her velveteen is well loved and the crewel work is loose in places. But she is beautiful, comfortable, and has personality.
Here is a closeup of the crewel, which from what I understand, just means embroidery on linen.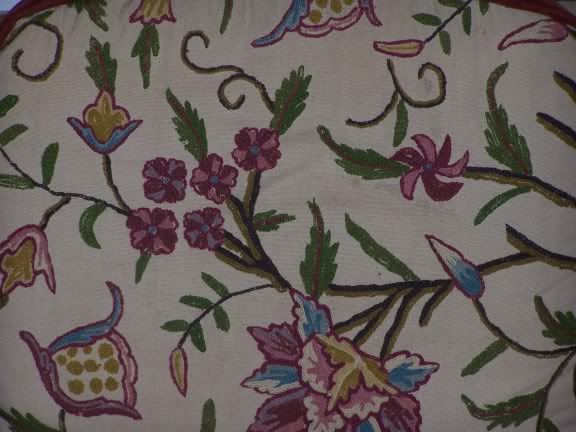 Pretty! The couch is circa 1930 and we think it was reupholstered in the 1950's. All of the cushions are reversable, and as often as I like to change things up; it's perfect for me!
Anyhow, the couch is the inspiration for my living room. I want to pick up that cozy, worn-in feel with the hint of sophistication and elegance.