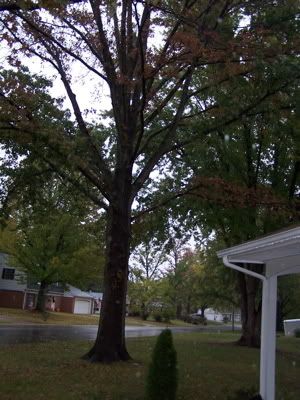 It is quite rainy here, but such a lovely Fall chill that we had to take advantage of the weather that was just cool enough for jackets, but not so cool you could see your breath. It was perfect for sitting on the porch, listening to the rain falling through the trees, and reading a bit of
Mr. Popper's Penguins
. So, we cuddled up and read to our heart's content. Our chosen book was one of the best children's books that we have read in a long time. I love to hear my kids giggling as they listen to the antics of Mr Popper and Captain Cook (the penguin). The Popper family has a lovely, gentle relationship with each other and the book just has a wonderful reminiscent tone to it. It is a true pleasure to read it aloud.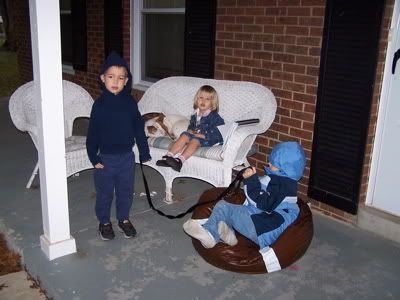 THis is one of my garage sale finds from the summer. I can't remember ever actually owning an umbrella, and if I did, it was surely not as lovely as this one.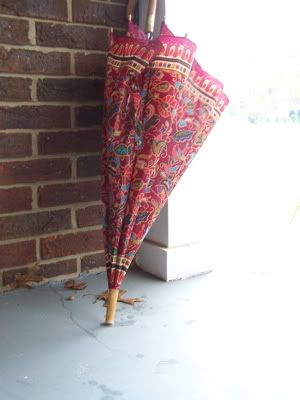 I usually am not a fan of garage saleing. I don't like going out of my way to visit ten sales before finding something that is remotely interesting to me. I do however love any garage sales sponsered by my neighbors. They are close enough that I can just walk with the kids, and even if I don't find anything, it is a nosy glimpse into my neighbors lives. I am a bit of a curious cat that way. I get it naturally from my mom. But she is even nosier than I am...she would rather go to open houses (when the house goes on the market). She never has any intention of buying, she just wants to see what the inside of the house looks like... her own personal and free version of a home magazine.