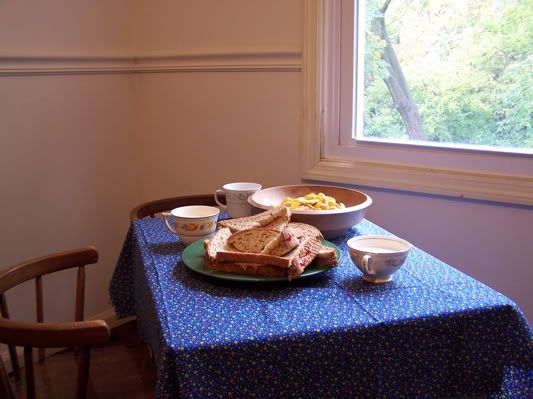 A plate filled high with the rare form of tiny PBJ sandwhiches. I don't make these often because I don't often have bread, and because they are messy. Tea cups full of milk to soften the edge of a very bad day. A bowl full of cornchips because if ever we needed a treat to drown out our grumpies, this is the day. A table full of comfort food: kid style
Why was it such a bad day? Let my pictures tell the story.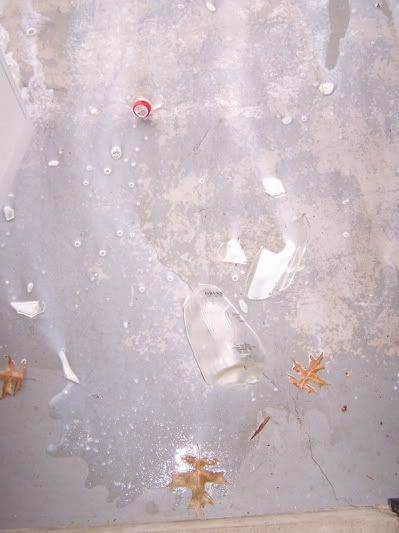 Milk Bottle: broken by Weston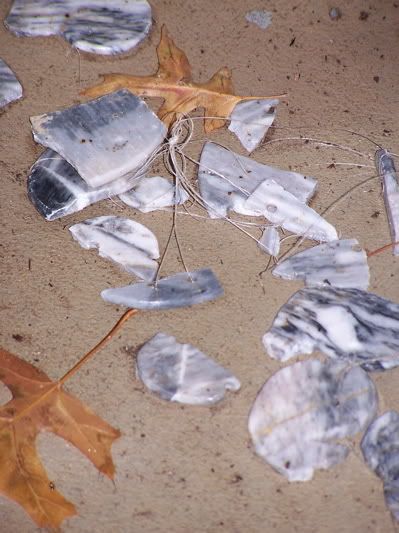 Windchimes: Broken beyond repair by the wind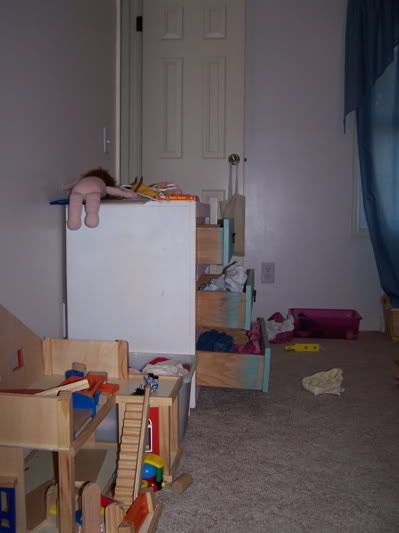 Room: gone through and destroyed by Esther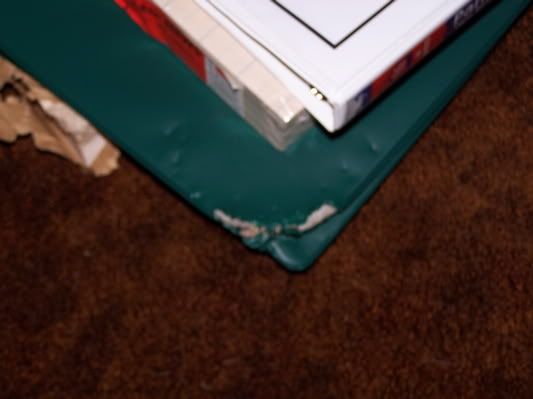 School Book: Chewed up by Heidi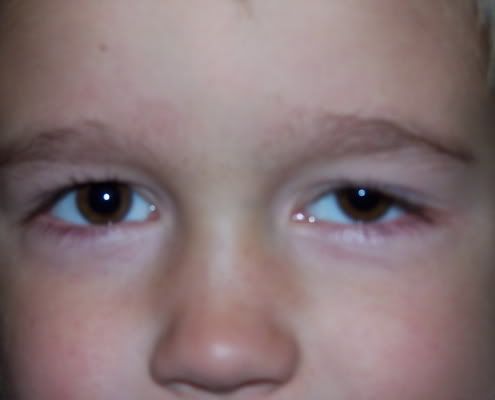 Baby Boy: Spirit hurt by angry monster mommy.
It was a bad kind of day. The kind I hope will never repeat itself. Here's hoping that apologies are accepted and that forgiveness can restore peace, love, and happiness. Here's hoping that they don't spill their lunch milk. And if they do? I won't cry. Again.
UPDATE: Esther climbed onto my counter and painted the entire surface of her body and the countertop in peanut butter. Someone come save me.