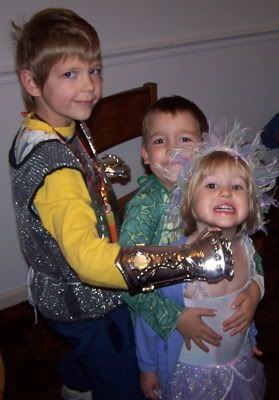 Smell My Feet.
Give Me Something Good to Eat!
Tonight, a Monster, a PippiLongstocking princess (You can't see her bright striped tights!), and a Knight went on a delightful trek through the neighborhood and gathered up three pillow cases of candy.
Much of which were Reeces Peanut Butter Cups.
Thanks Kids!
(and thanks to some lovely neighbors, I was able to try the new caramel reeces. I didn't like them. The classic ones are way better.